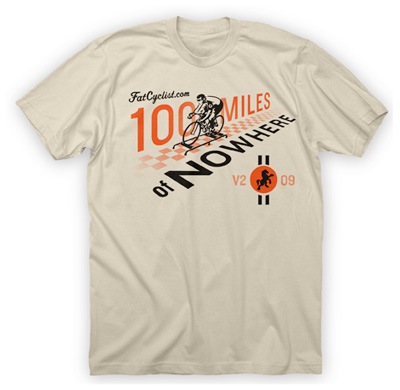 A few weeks ago, Fatty over at
Fatcyclist.com
announced his 2nd Annual Century,
100 Miles of Nowhere
.
Touted as the most ridiculous, far-ranging race, simultaneously covering more ground
and
less ground than any other race in history. It's an event that you're not going to want to miss.
This year 66% of the entry fee will go toward fighting cancer. Of course, there was no entry fee last year, but that's a story for anther day.
Starting on May 23rd--or before, as demonstrated by the "
Jumping the Gun
" title holder
Neil C.
-- keep an eye on Fatty's blog to check out highlights from the event.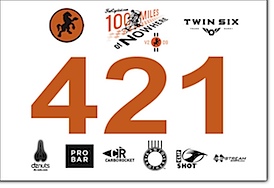 If you'd like to buy a t-shirt to commemorate the event, periodically check
Fatty's site
he'll post a link as soon as
Twin Six
sets the order page up. Or if you'd rather have a race bib (even if you're not racing) head over to
Clay's Livestrong Challenge page
. For a $5 donation one of these fabulous bibs can be yours. :) (ps, He'll get your shipping address from the donation form.)
In case you were curious, I've pasted a GPS map of last years route below.
-Bitter